Nashville restaurant jobs just got better.
Come join our work family!
Tired of searching for
Nashville restaurant jobs?
Well your job search is almost over. We are always looking for great new team members at Flat Tire Diner.
Fill out the interest form below, and someone will contact you if you're a good fit for one of our available Nashville restaurant jobs.
Our restaurant is located in the Old Hickory/Hermitage area, right next to Andrew Jackson's Hermitage. We are currently accepting applications for the following roles: line cook, servers, dish/busser.
Happy employees make us smile.
"I absolutely love serving at Flat Tire Diner! I know it sounds super cliche, but it really feels like a second family to me. Tom and Cheryl are so supportive and look out for everyone's best interest. And I know that if I need anything at all, they have my back. I couldn't imagine working anywhere else and being this happy."
Do you know how we got our name?
If you haven't heard our story, then you should definitely check it out. Just like us, it's unique and special. At least we think so.
We know you want to hear more.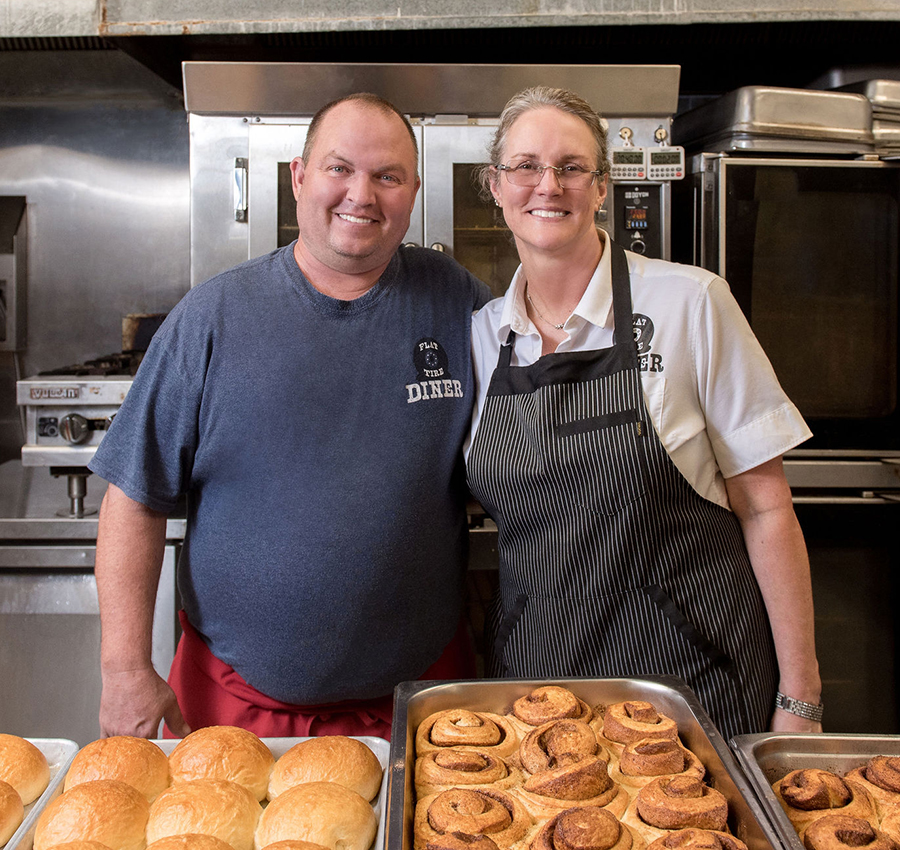 Food you'll dream about.
Our restaurant menu is our pride and joy. From diner classics to family recipes, we know that you will fall in love with it, just like we did. Take a look at what we are cooking up!