The journey to our Nashville restaurant.
How we became everyone's favorite diner.
It all started with a food truck.
Our story begins like most do…with a flat tire. I know what you're thinking – that's not how most stories begin. Well, in our case, it's true. But to get a full picture of how we came to be a locally loved Nashville restaurant, let's rewind a bit to the very beginning.
I guess you could say it was either fate or a love for food that pushed Chef Tom towards his passion of creating recipes that aren't just delicious, but also beautiful pieces of culinary art. After graduating from the California Culinary Academy in San Francisco, Tom moved to Arizona, where he continued learning how to create world-class cuisine as a chef and partner in various establishments. During this time, he met Cheryl, who would soon become the love of his life. Tom and Cheryl shared a love of quality food, great service, and nostalgic Americana diners. They had no idea that their future would blend all of those things together and would result in one of Nashville's favorite diners.
Planting roots in Nashville.
After moving to Nashville in 2011, Tom shared his passion for food with Music City by opening The Rolling Feast, a food truck that offered Southwest inspired fare in the Nashville area. It wasn't long before Cheryl also moved to Nashville and joined him in this endeavor; she began using her management background to organize and help run (or take over, as Tom recalls) what was soon becoming one of Nashville's favorite food trucks.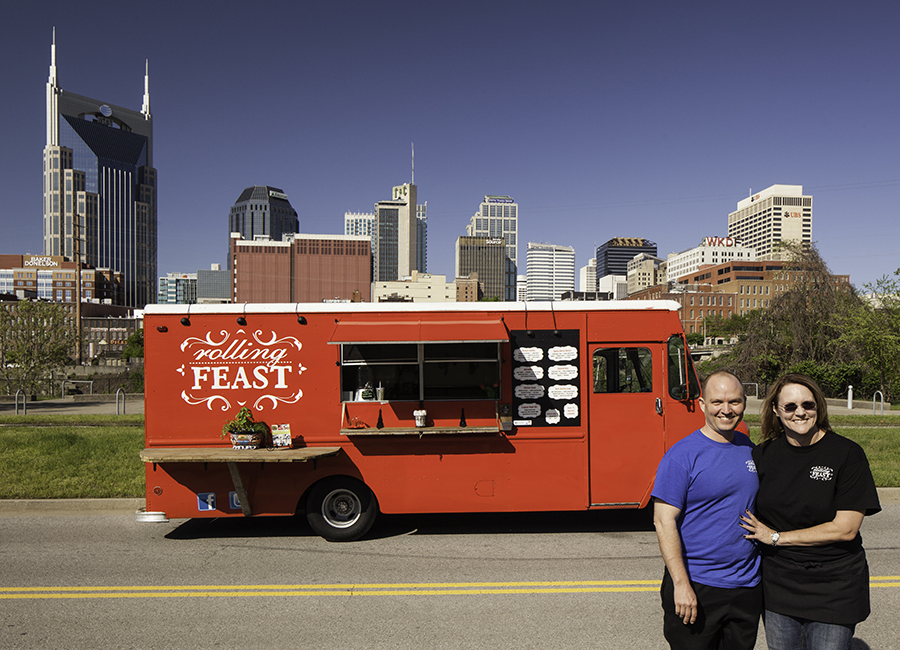 Well, as luck would have it, The Rolling Feast soon found itself unable to roll. It started with a slow leak that resulted in a nearly flat tire. After Cheryl constantly asked Tom to fix it, he had it repaired, or so he thought. It wasn't until after a long and exhausting day at the Eat the Street Food Truck Festival that they realized they had a serious problem. As Tom started his trip home down the I-40, he noticed something strange – a tire rolled past him. But it wasn't just any tire. It was his tire – the tire from the food truck he was driving! The next thing you know, Tom was skidding to a stop on his axel.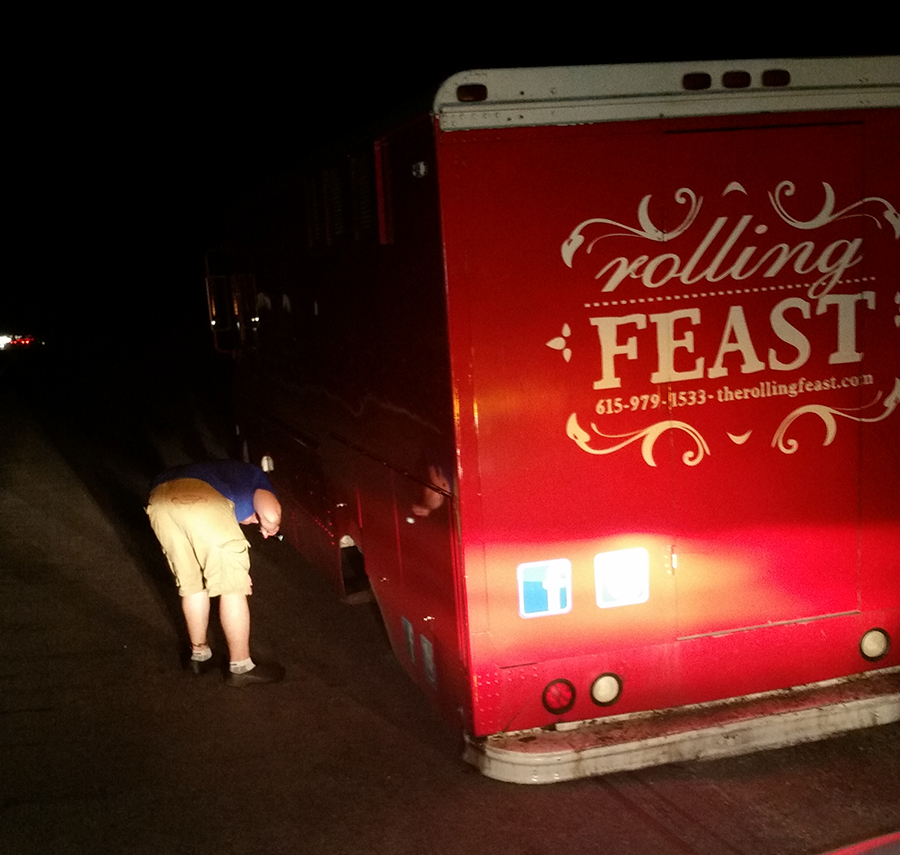 When he walked around the truck to see what had happened, he discovered that the two back tires on the truck had completely fallen off! One had rolled by him, but the other was never found. I guess you could say this was the tire that broke the camel's back. While Tom and Cheryl dealt with the headache of getting the truck repaired, they began dreaming of opening a local diner where they could serve the food they love – fresh, delicious, scratch made cuisine that incorporated their favorite southwest recipes. It wasn't long before this dream became a reality.
A flat tire with a happy ending.
On September 1, 2020, after being delayed by a tornado and then again by the Covid pandemic, The Flat Tire Diner opened its doors for the first time. It didn't take long before word about the amazing food traveled within the community, and soon everyone in Music City began flocking to their new favorite diner for scratch made meals and fresh baked treats.
And that's how a nearly flat tire helped to create Nashville's favorite local diner.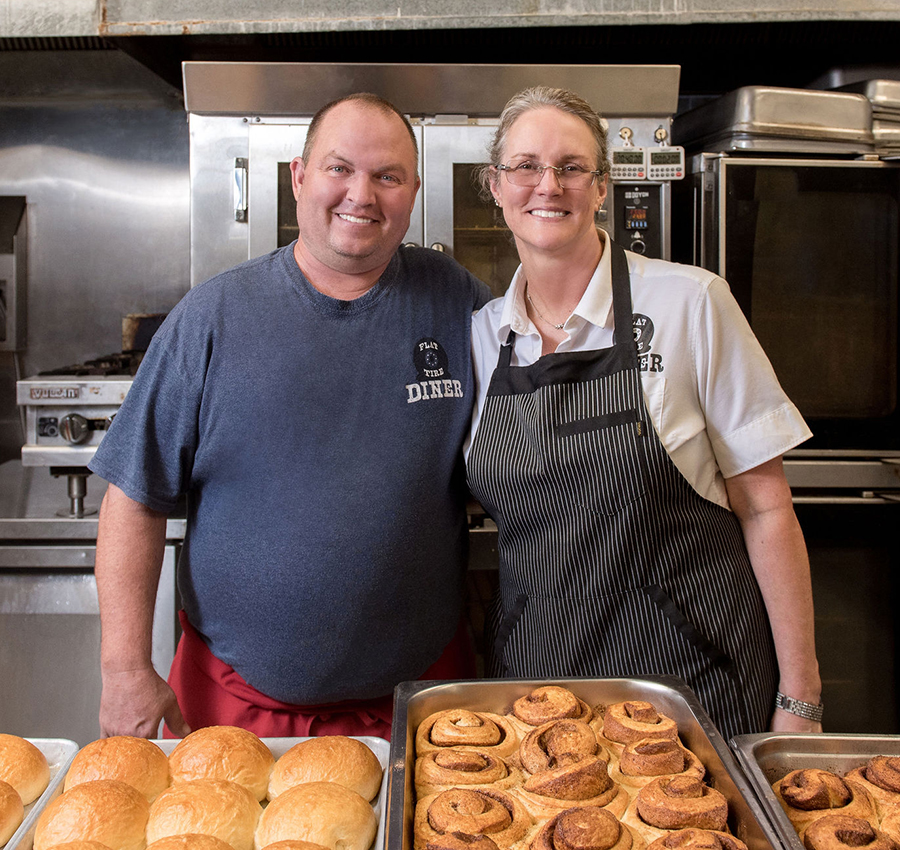 A restaurant with a purpose.
Our Mission
At Flat Tire Diner, our goal is to offer an exceptional menu of fresh, scratch made, regional dishes, served in a nostalgic, diner atmosphere where all customers and team members feel like they are part of our family.
Our Vision
The vision we have for the future of Flat Tire Diner is a simple one:
Create a place where the community can gather as a family to enjoy a meal with the ones they love.
Deliver quality, fresh, and seasonal items that are homemade in our scratch kitchen and bakery.
Give employees a second home where they feel happy, fulfilled, and secure.
Share our passion for scratch made, delicious cuisine with the world.
Meet Our Nashville Restaurant Owners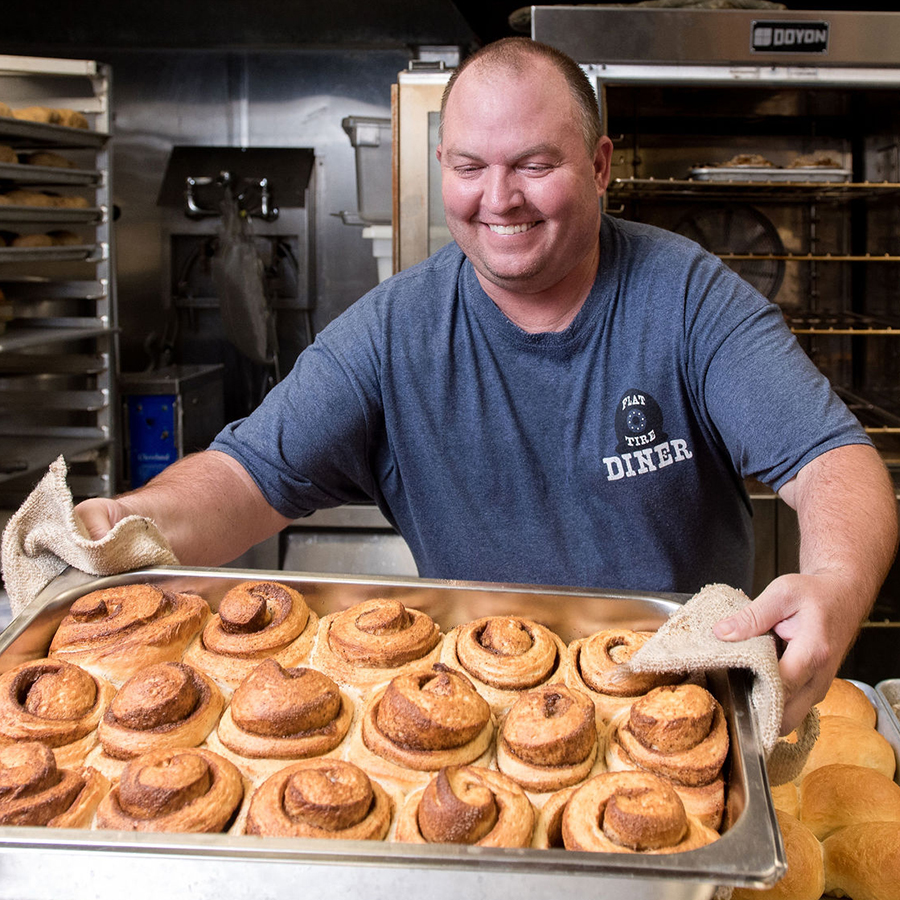 Chef Tom Mead
Before he was the chef and co-owner of Nashville's favorite diner, Chef Tom Mead created culinary masterpieces as the executive chef for Janos, a James Beard Award winning restaurant in Arizona. His extensive culinary background has prepared Tom for opening his own Americana diner in the heart of Nashville.
At Flat Tire Diner, Chef Tom focuses primarily on developing and expanding the menu, mentoring the cooks, overseeing financials, and keeping the kitchen in tip-top shape.
Fun Fact: Chef Tom isn't afraid of a little hard work. In fact, he loves rolling up his sleeves to work on automotive and home projects in his spare time.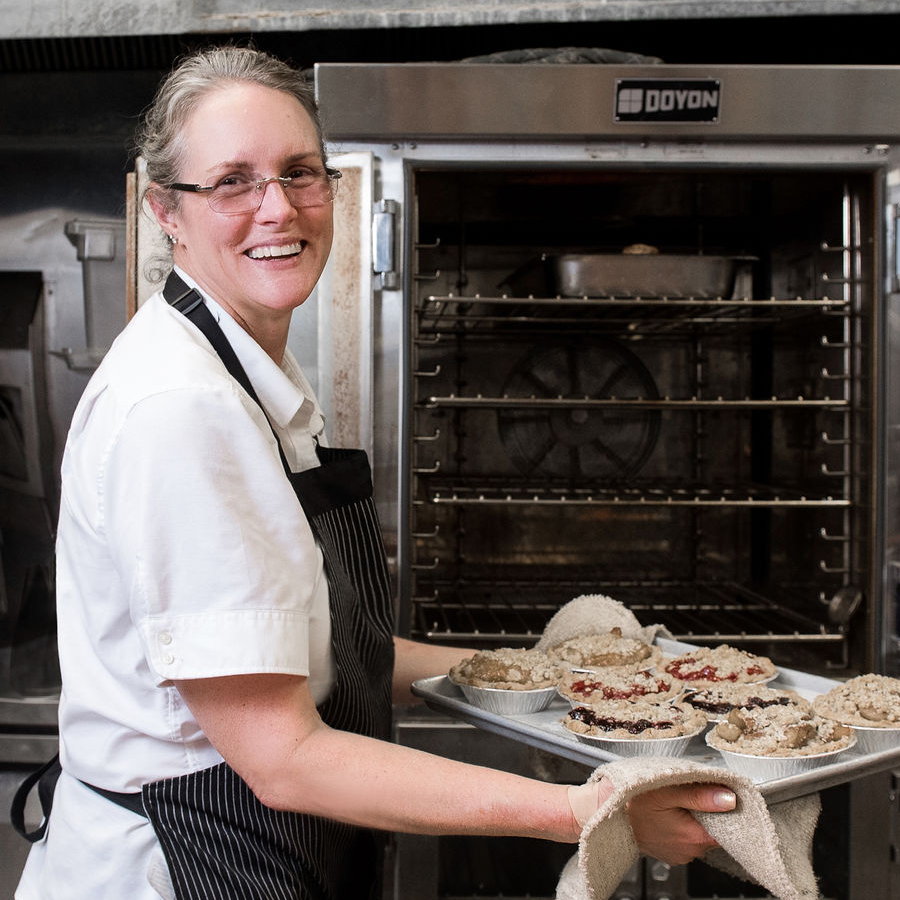 Cheryl Caballero
Believe it or not, at one point in Cheryl's life she swore she would never work in restaurants again. Although, now that she co-owns Flat Tire Diner, it's hard for her to picture her life any other way. These days, Cheryl loves spending her time baking up delicious, homemade pies and treats to feature in their Nashville restaurant.
While Chef Tom focuses on the menu and kitchen, Cheryl handles the baking and adminstrative operations – including HR, payroll, and facility management.
Fun Fact: Cheryl is a self-proclaimed animal whisperer. She oversees her home zoo and enjoys quality time with furry friends.
In case our food doesn't say enough…
"It was out of this world! The hollandaise sauce on my eggs Benedict was like liquid gold! We saw them on Tennessee Crossroads and had to go. And don't get me started on the cinnamon roll!!!! OMG!!!! Delish!!!"
Quality you can taste.
Our recipes are created with the very best produce and ingredients. Quality remains a top priority, and that will never change.
Take a look at our menu and day dream about your next visit. You know you want to.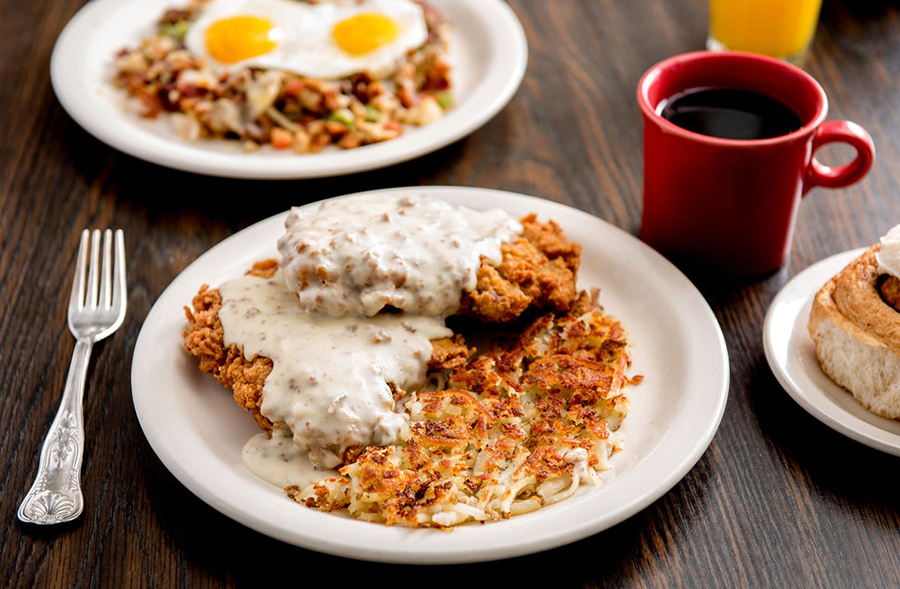 Join Our Nashville Restaurant Team
We are always looking for great new talent to join our Flat Tire Diner family in Nashville. If you're looking for a new place to call your work home, then please send us your information. We would love to have you as part of our winning team!