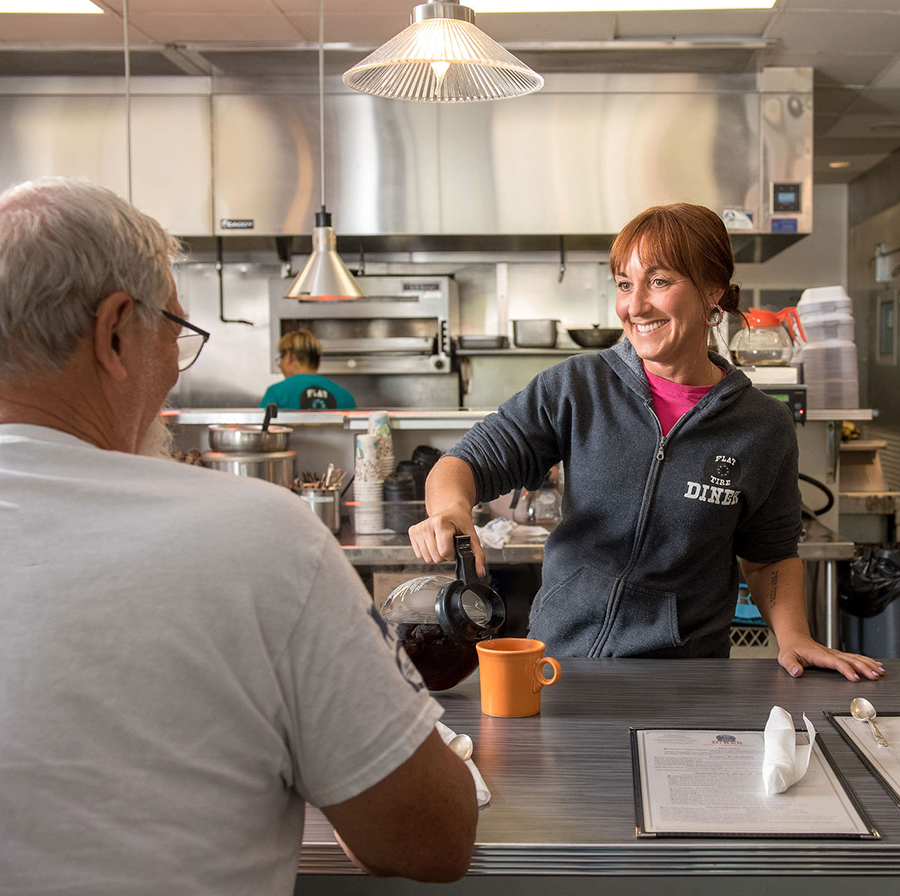 Homemade food in the heart of Nashville.
At Flat Tire Diner, we create recipes that make you feel as though you've been transported back into your mother's kitchen. In fact, you'll have to pinch yourself to remember that you're actually sitting in the best restaurant in Old Hickory, Tennessee!
From our delicious, scratch-made cuisine to our nostalgic diner counter, we are bringing back the Americana diner with full force.
Stop by to sample our homemade pies, mouthwatering pastrami, and breakfast and lunch classics. We can promise you this, you won't be disappointed. So come on by; we will have a table waiting for you.
We believe in our values.
We pride ourselves on running our restaurant according to our company values. I guess you could say that's just one of many reasons we are considered the best restaurant in Old Hickory, Tennessee.
Service
We strive to create the kind of experience that makes customers feel like they are part of the family. By providing an experience that is wholesome and welcoming, we are building a foundation of exceptional service that is a cornerstone of Flat Tire Diner.
Quality
We source the freshest and most delicious ingredients to ensure that only quality food is being served in our diner. There is no suitable substitute for the best, and that is what we intend to serve to our customers during every dining experience.
Scratch Made
If it isn't made from scratch, then it doesn't belong on your plate. We believe that every meal should be homemade with love. From our pies and hamburger buns to our pastrami and hollandaise sauce, we refuse to cut corners when it comes to crafting delicious meals.
Community
In a world where you can be anything, why not be giving? Whether it's a hot meal to someone in need or a fundraiser for a local cause, we value giving back to our community and take every opportunity we can to help those less fortunate. I guess you could say that giving back is in our DNA.
In case our food doesn't say enough…
"Don't walk, run to the Flat Tire Diner. It was absolutely delicious, and the servers are always super friendly! Breakfast, Brunch, or Lunch! I ordered the veggie melt, and it's a 10 out of 10."
We use only the freshest ingredients.
We are firm believers that you are what you eat. That's why we only use the freshest and most delicious ingredients in our recipes.
Don't believe us? Then come on it and see for yourself.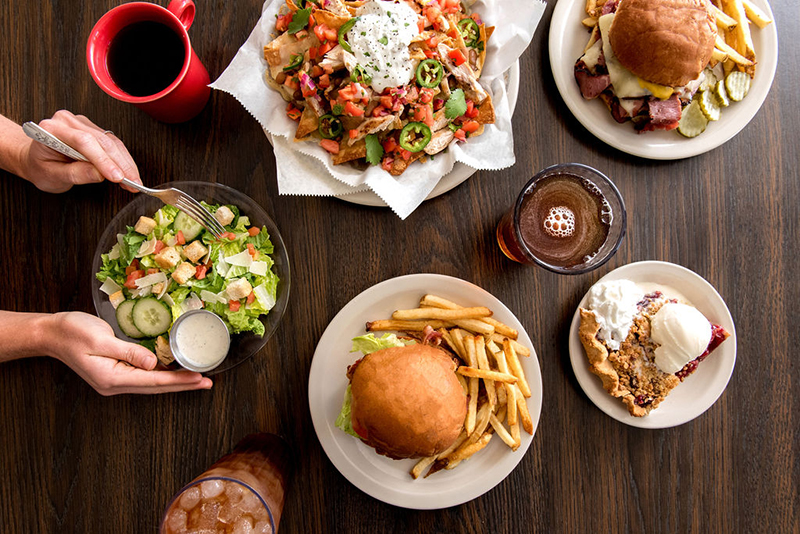 Join our team!
Are you looking for your next work family? Well, we would love to have you as part of ours! Learn more about how to join the Flat Tire Diner team. Come make a difference at the best restaurant in Old Hickory!